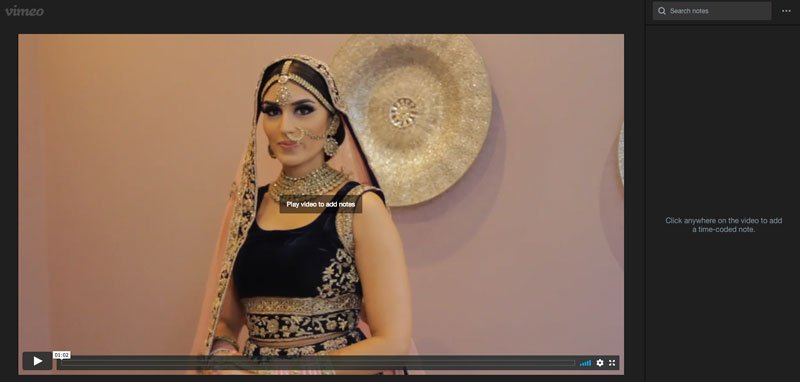 By default, once the wedding video/s are edited we upload them to our dedicated vimeo gallery for you to proof.
Most of our clients are usually happy with the finished product, but we are happy to make some small  amendments as long as it doesn't dramatically change the flow and style of the film (as reflected in our full length videos shown in the Real Weddings Menu Header above).
For example, some of our previous clients have ask for alternative music choices ( to their previous selection) and some have asked for parts of their wedding video to be deleted (usually a guest that wasn't invited!).
The first set of changes are completely free, and there after we charge £100 per set of changes
Any technical faults, including missing audio, black outs and lip sync error, will be fixed without charge